(Return to main page)
What are you looking for?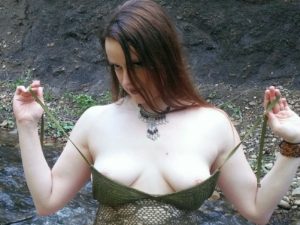 I am an eager submissive, a sweet & sexy homemaker/housewife, cuckold & MILF. I love giving blowjobs, & some of the best, most explosive orgasms I've ever had were the result of anal sex & anal play.
I love toys! It is not unusual to hear the buzz of one of my vibrators over the phone, when you call me for a session. I keep a dildo on hand just to suck on so that I can make your blowjob experience that much more realistic!
Straight up mutual masturbation is always a fun favorite for me. I will be a ready and willing participant &, by the way, I'm genuinely multi-orgasmic. I will cum hard & loud for you–oh yes, my neighbors WILL hear it!
The girlfriend experience… I love this role! I love to get to know my clients, spend time with them & let them get to know me intimately. Let's bond, laugh, be playful together, & deepen our sexual connection.
Are you a sugar daddy?  Need a sweet sugar baby to spoil and pamper? I practically purr with appreciation for gifts & Tribute! If your wallet pays for my new vibrator or pedicure, I will make sure you are the only one who reaps the rewards. ALL the rewards!
Don't want those rewards? Just want me to treat your penis like an ATM machine while I walk all over you? I can use & abuse you in acts of financial domination. Sexually, I am more inclined to be submissive but… money definitely turns me on! Fan those bills in front of my face, tell me how big your credit limit is, and you will make me wet! My Dom–my inner bitch–will seduce every last penny from your pocket and punish you for the pleasure of it.
If you'd prefer to be the one in control, however… Please, tie me up, punish me, make me beg… Demand & command, refuse to allow me to cum…& hear my whimper of protest. I love bondage, blindfolds, collars & leashes. Force me, gag me, tell me how you will let your friends, or complete strangers gangbang me. Abuse me…& let me thank you for the pleasure of it afterwards.
Have a foot fetish? As a dancer, I love to have my feet massaged…just the thought of it makes me moan! I love to be spoiled with pedicures, have my toes sucked & to pleasure you with my oh-so-sensitive feet.
Fantasy and role-play can be so much fun! Whether it's the classics: a schoolgirl fantasy, seducing the babysitter, screwing the cheerleader, or punishing a lazy maid… Or perhaps you are even MORE fantasy than fantasy, & you want to have your way with an elf maiden in a brothel or force a nymph up against a tree in the forest. Let's explore!
Need an idea for your session or just some sexy reading material to get you in the mood? Check out my blog for original erotica.
Have a fetish, fantasy, need or proclivity that you want to discuss with me in advance? I am very willing to discuss it. Contact Me! All communications are strictly confidential.