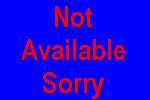 To pre-schedule, ask questions or request a session when my indicator is  set as "Unavailable", email me at raqs.vanessa@gmail.com
You MUST be 18 years of age, or older, to partake of my services. All sessions are strictly confidential! 
~*~
BIO · BLOG · GALLERY · SPECIALTIES · LIMITS · FIRST TIME PHONE SEX · PINUPS · FREE EROTICA · MAKE IT GREAT
~*~ 
~*~
I deal in fantasies & secrets, in what is arguably one of the most timeless & pervasive industries in human history…I do it with class, striving to give my best…& yet, my neighbors have no idea what it is that I do…though, given what they've likely overheard, I have no doubt that they have often wondered! 
~*~
Some Quick & Dirty Details…
I'm Vanessa–your curvy, naughty housewife, MILF & sexy next-door neighbor! Wanna know a secret…??? When my husband leaves for work in the morning, that's when I begin eagerly awaiting your call…shhhhh!! It's true–I can't wait to ditch my chores, dive for the phone, shimmy out of my wet little panties and spend a long, hot session being a bad girl, for you. Let's role-play, talk dirty, and get off loudly, together! My sweet voice will make your toes curl when I cum with abandon, for you.
I don't act–I participate! I'm affectionate, multi-orgasmic, and addicted to phone sex–so, while you're on the phone, enjoying my company… I'm right there with you, on the line, with my fingers working feverishly between my legs, imagining your cock in my mouth (or, in my…..), while I give in to a very real orgasm, tailor-made just for you!
Need an Even More Discrete Way to Pay?
Online billing for my site is very discrete, but if you wish to avoid any & all questions about charges for our sessions together, consider using a gift card from Visa or MasterCard. These work the same way your credit card does, during checkout. However you will NOT receive a statement in your mail, email or bank account. These cards can be purchased at many gas stations, grocery stores & convenience stores.
Payment Options
At this time, I only accept those payment methods which are offered through my website. These include Visa, MasterCard, & Discover. If you do not have a credit card or a Debit Visa card, I again suggest purchasing a Visa or MasterCard gift card from your local grocery/convenience store or gas station. This will work the same as a credit card, without requiring personal credit or the use of a bank account. I will not accept Western Union, MoneyGram, wire transfers, PayPal, etc., as a means of payment for sessions.
 Visit the sites of my PSO partners for more quality phone sex and fun!

Looking for more erotic literature from hot PSO's? Check out Sensual Conversations! 

Are you a PSO, interested in exchanging banners/links with CumverseWithMe.com? Email me at raqs.vanessa@gmail.com.