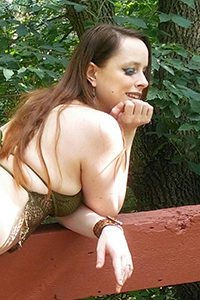 I am very excited to be posting this first blog entry on my brand-spankin'(?)-new website! This is really a test-run but I hope to give you some valuable FYI's here, nonetheless.
What can you expect from my blog… ?
I most especially look forward to posting original short story erotica here. I love to write and fantasize, and I have a vivid imagination. Like it dirty? Like it rough? Well, so do I  ?.
I will express opinions and personal insights on the sex industry as it is today. I look forward to hearing your comments and your own opinions on these things. After all, the sex industry is changing and expanding rapidly!
I will also share personal experiences (oh, yes… you know the kind!) and updates here, schedule changes, and any special occasions of note.
Thank you for taking the time to read this first experimental blog entry. I hope you will also take the time to follow me on Twitter–@cumversewithme. Please keep an eye on my blog (and be patient with me, please… I am new to blogging!), and maybe even give me a call sometime at cumversewithme.com ? XO. I would certainly love to hear from you and to have the opportunity to spend some very fun time with you!
Intimately yours,
Vanessa Raqs